Please Pledge/Donate
This week we sent out pledge cards to Cathedral members and friends, asking you to commit to your support for 2021, to consider how you can share in the ministries of God through Christ Church Cathedral, and how you can give thanks for the blessings you have received.
You may send or drop off pledge cards at the Cathedral office, or you may pledge online HERE and your pledge will be counted. Thank you.
Worship Bulletin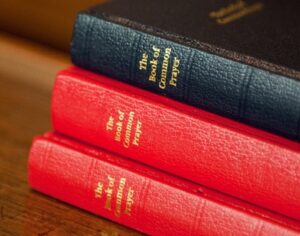 Click on photo for current Worship Bulletin. Watch us live Sunday on our Facebook page. Click here
June 27, 2021
SPAGHETTI DINNER PICKUPS HERE AT CHRIST CHURCH CATHEDRAL!
$5 A MEAL
PICK-UP AT THE LOAVES & FISHES ENTRANCE between 1 & 5
CONTACT THE OFFICE TO SIGN UP, OR USE THE BELOW LINK:
Cathedral Schedule - thru June 27, 2021
WEDNESDAY JUNE 16
8am – 9am Bible Study – Mike DeVine/Mark Betsher Zoom
10am – 6pm – Loaves & Fishes– Cathedral Side Parking Lot
12pm - Noonday Prayer – FB Live Howard
6:30pm - 7:30pm – Estudio Biblico Salas de Facebook
THURSDAY JUNE 17
12pm - Noonday Prayer – FB Live- Howard
6:30-7:30 PM Mini Concert Beckham- FB Live
FRIDAY JUNE 18
12pm - Noonday Prayer – FB Live Howard
SATURDAY JUNE 19
10:30am – 11:30am Centering Prayer – Lani B./Stewart Zoom
5pm – 6pm Bible Study – Betsher Zoom
SUNDAY JUNE 20 – Father's Day
8:00am – 9:00am - Morning Service – Outdoor Worship Service (weather permitting)
10am – 11am Holy Communion – In-Person and Virtual via FB Live
12:15pm – 1:15pm Santa Eucharistia –Virtual via FB Live
MONDAY JUNE 21
12pm - Noonday Prayer – FB Live DeVine and Bauman
TUESDAY JUNE 22
12pm - Noonday Prayer – FB Live
WEDNESDAY JUNE 23
8am – 9am Bible Study – Mike DeVine/Mark Betsher Zoom
10am – 6pm – Loaves & Fishes– Cathedral Side Parking Lot
12pm - Noonday Prayer – FB Live
6:30pm - 7:30pm – Estudio Biblico Salas de Facebook
THURSDAY JUNE 24
12pm - Noonday Prayer – FB Live- Howard
6:30-7:30 PM Mini Concert Beckham- FB Live
FRIDAY JUNE 25
12pm - Noonday Prayer – FB Live
SATURDAY JUNE 26
9:30am - 11am – Outreach Committee Meeting
10:30am – 11:30am Centering Prayer – Lani B./Stewart Zoom
5pm – 6pm Bible Study – Betsher Zoom
SUNDAY JUNE 27 – Bishop Fisher visits the Cathedral for Reaffirmation of Faith
8:00am – 9:00am - Morning Service – Outdoor Worship Service (weather permitting)
10am – 11am Holy Communion – In-Person and Virtual via FB Live
12:15pm – 1:15pm Santa Eucharistia –Virtual via FB Live