Sunday Bulletin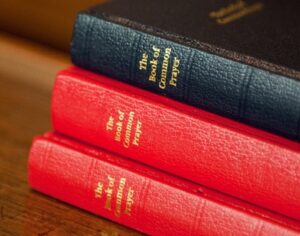 Click on photo for current Worship Bulletin. Watch us live Sunday at 10 a.m. on our Facebook page. Click here
Christ Church Cathedral's offices are closed and all events canceled. Public worship has been canceled.
Give to the Cathedral
Now more than ever Christ Church Cathedral asks for your pledges to continue to support our important mission and ministry during this challenging time. If you are able to give more than your pledge, that would go a long way to helping our mission, for some cannot give. If you are unable to fulfill your pledge because of recent events, we understand and hope no one feels bad for these times are challenging, and may God bless you.
There are three ways to give: Send a check to Christ Church Cathedral. Arrange for your bank to make online payments, which is simple and free. Use PayPal for remote giving, which is convenient.
Remote Giving Options
Friends, we need the Church now more than ever, and we appreciate members continuing to provide your financial support. If we fulfill our 2020 pledges to the best of our ability, it will make a world of difference. Until we next meet in person as a community, we can support the Cathedral by submitting our pledge payments remotely.
Remote giving can take place in three ways
1. Members mail their pledge payments to the church office.
2. Schedule automatic payments through your bank's online banking service. Recurring payments are the best and most reliable way to fulfill your pledge. Give online banking a try.
3. Give directly through the Cathedral's web page. We use paypal which charges a small amount for every donation. To give through paypal click on Giving on the menu above then scroll down to Annual Pledge and look for the Donate Button.
The Cathedral Prayer List.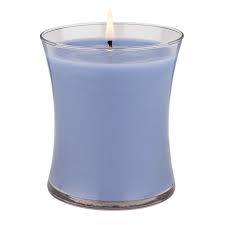 For the prayer list click here.
To add names email Dean Tom Callard tcallard@cccspfld.org or otherwise contact the Cathedral. We pray for the intentions on this list daily. Please join us.
Christ Church Cathedral has a Facebook Prayer Group: Contact us by email or Facebook to enter. It is a closed group – open to all Cathedral members but limited so people feel more comfortable sharing.
Opportunities to Connect @ Christ Church Cathedral
We use Facebook Live: (https://www.facebook.com/christchurchcathedral.ma/)
We use Zoom: (https://zoom.us/)
Here is a useful video about Zoom: https://www.youtube.com/watch?v=qsy2Ph6kSf8#action=share
Need help getting online: Zoom new to you? Facebook unknown? Texting, anything feeling like you can't get to it? Now's the time to become fully adapt at social media. Contact the Cathedral at cccspfld@gmail.com to request support.
Sunday Services
Facebook Live
9:30-10:00 Join for live music a half hour before the service
10:00 English Service of the Holy Eucharist
12:00-12:15 Música de Alabanza antes de la Misa
12:15 Misa en Español de la Santa Eucaristía
Weekly Noonday Prayer
Facebook Live
Monday-Friday 12:00 p.m.
Various Officiants
Following the Noonday Prayer service in the Book of Common Prayer
Centering Prayer
Zoom
Saturday 10:30-11:30 a.m.
Lani Bortfeld
Open to all but registration is required first. Follow the link below to register for the meeting.
Click here to Register
After registering, you will receive a confirmation email containing information about joining the meeting. The facilitators will open the meeting around 10:20 am to allow folks time to get online.  You'll enter an online "waiting room" and you will be admitted from there.
Saturday Bible Study
Zoom
Saturday 5:00-5:40 p.m.
Mark Betsher
A lectio Divina inspired Bible Study of the Sunday Gospel reading. By prayerfully reading te scripture slowly several times, and reflecting on it, we are drawn personally into the story and into our relationship with the Eternal Word.
During this time of Physcal distancing, we may not all be able to leave our homes, but we can step outside ourselves into the greter world of God's presence in our lives by listening to God speak to us through the Word.
No experience required. 
Lectio Divina is a contemplative way of reading the Bible. It dates back to the early centuries fo the Christian Church.
Open to all but space limited rsvp cccspfld@gmail.com
Book Club
Zoom (Link is here: https://zoom.us/j/540305699)
Mondays 6:30-7:30, March 30, April 13, 20, 27
Laura Manship
Starting with an open discussion of favorite and classic books, and then choosing a book to discuss. Open to all but registration is required first. We suggest you register in advance. Please click on the link to register.
Coffee Hour with Tom
Zoom (Link is here:  https://zoom.us/j/259837905)
Tuesdays 12:30-1:30
Tom Callard
Time to check in and pray together and talk with the Dean. Open to all but registration is required first. We suggest you register in advance. Please click on the link to register.
Weekly Concert with Todd Beckham
Facebook Live
Thursdays 6:00-6:30
Todd Beckham
Cathedral music Director plays a half hour of great music live.
La Gran Letania y Suplicación
Facebook Live
Tuesday 3:00-4:00 p.m.
Joel Martinez
Orando juntos en Facebook Live
Grupo de Estudio y Oración
Zoom (Link is here: https://zoom.us/j/630060165)
Saturdays 1-2 p.m.
Joel Martinez